Introduction
EHAB's New Freemium Product: Revolutionising Weather Forecasting in Construction

We are excited to announce the launch of our brand new Freemium product, a game-changer in the field of weather risk and impact forecasting. Designed with our users in mind, the Freemium product combines our short term forecast data with key features for conducting short term planning. We package them in a value-rich, forever free offer that will give you the edge in managing your site risks effectively.

Starter: The Ultimate Free Package

True to EHAB's mission of providing innovative, user-friendly solutions, we're rolling out our 'Starter' package at no cost whatsoever. It is entirely free, offering an unmatched value proposition to our users.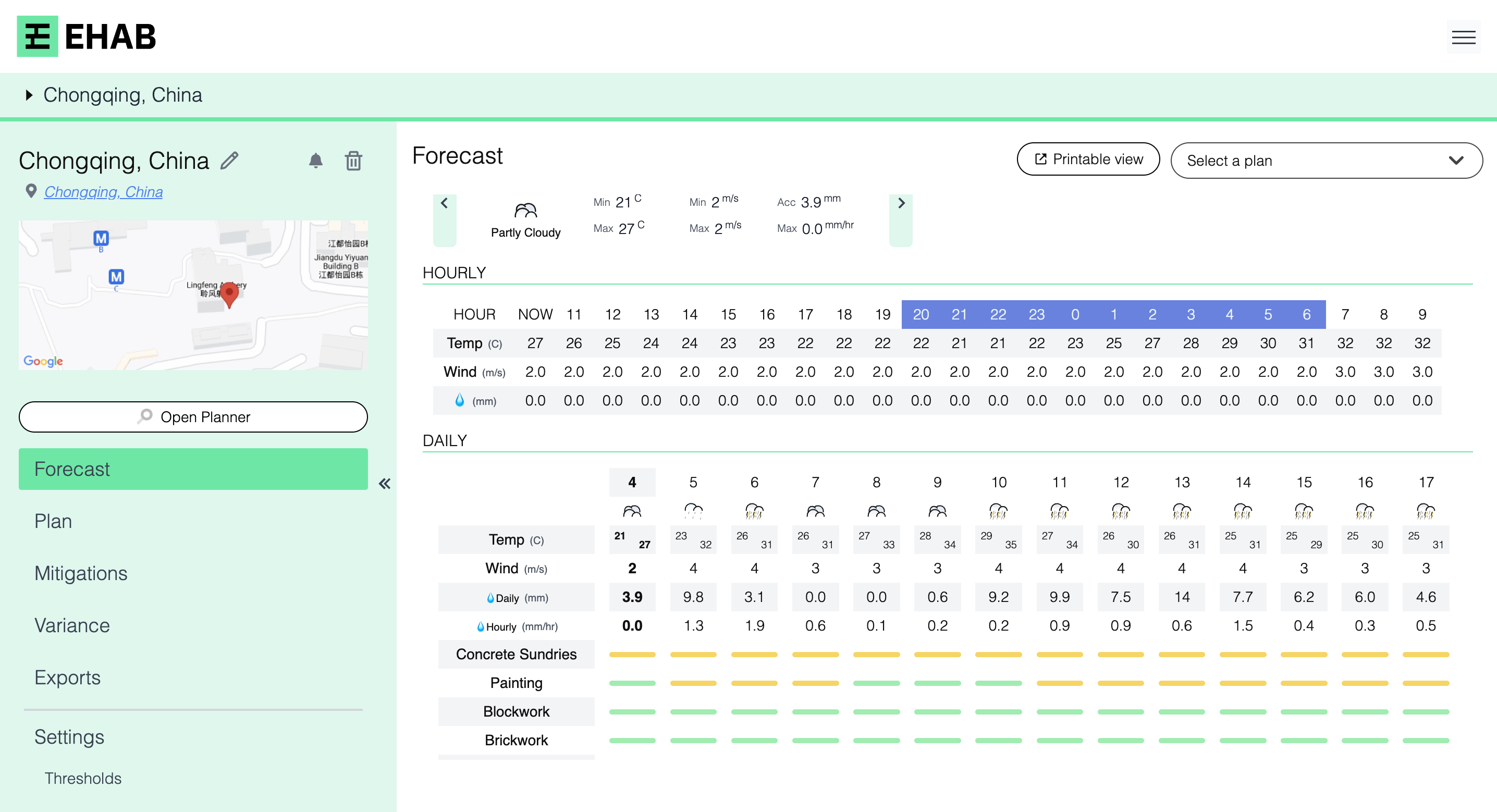 The 'Starter' package is designed for one user per site, making it a perfect fit for small to medium-sized operations. As part of the Starter package, you will have access to:


Daily Stand-Up Email with Forecast Data and Warnings

Our system will send out daily emails that include both forecast data and warnings for your specific site. This feature enables you to plan your day with a clear understanding of the potential weather-related challenges that may arise.

Forecast Data

With access to wind, rain and temperature forecast data for the next 15 days you can stay a step ahead and adjust your operations accordingly. You can reduce weather-related delays and plan better, resulting in cost savings and improved efficiency. Fog, snow, waves, gust, lightning and more are coming soon!

Hourly Real-Time Data Granularity

Our system provides updates on an hourly basis. You will have real-time access to critical weather data that can help you make timely and informed decisions.

Generic Weather Activity Warnings

Stay alert to any potential weather disruptions. With our generic weather activity warnings, you will be notified of any critical weather changes that might affect your site.

1-Year Historical Data Download
Understanding weather trends can play a critical role in planning, especially given how unpredictable weather can be with climate change. With the 'Starter' package, you have the ability to download historical weather data for the past year. This data can provide invaluable insights and aid in future forecasting.

We're excited about the potential of our new Freemium product to revolutionise the way you manage your sites. With EHAB's Starter package, you get access to powerful forecasting tools at your fingertips, free of charge. Sign up today and let us help you make the most of every weather condition.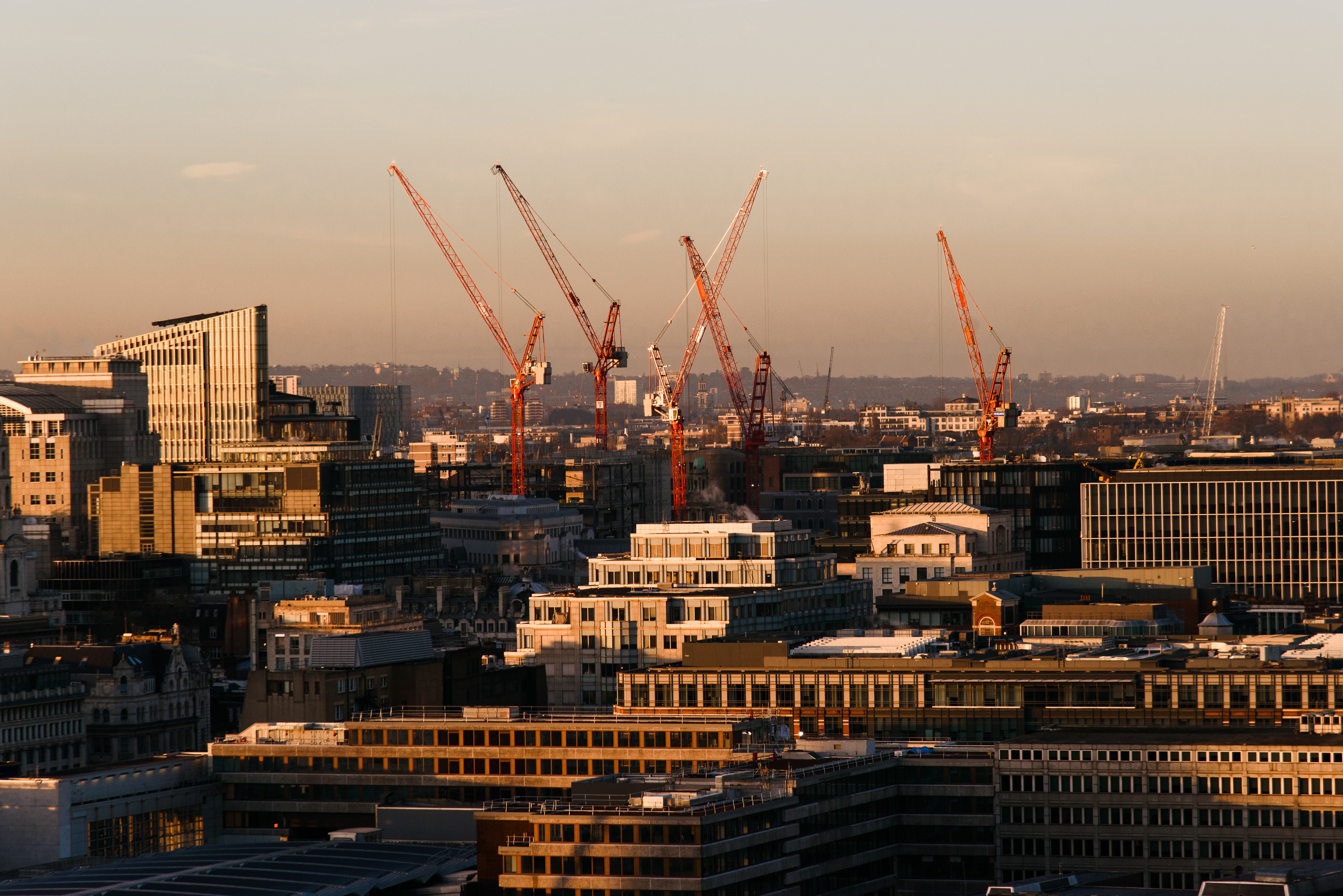 Key Benefits
Save 80% team time looking at different platforms for weather forecasts each day (equivalent to £4,500 of value)
Reduce weather related health and safety issues by 30% with better forewarning
Avoid downtime and cancellation fees with better weather window planning, saving on average £20,000 - £100,000 per project per year (depending on complexity)
Do you also want access to our Pro features for free?

Complete our survey on the State of Climate Resilience in Construction today and stand a chance to win 3 months of free access to our Pro features. We value your feedback and look forward to hearing from you.
Please take a moment to complete our survey: take our survey here