Josh Graham, Co-founder and CEO of smart contract startup EHAB, talked to Tivix about the importance of adaptability and hiring the best team possible.
Hi, I'm Josh Graham. I'm the founder of Ehab, a company that builds products for the construction industry using smart contracts. We've built a platform which enables companies to streamline their weather risk management through the use of smart contracts, parametric insurance, and a number of other things. I'm the CEO, but because we're a startup, that often means running around doing everything! I've had help building my product with a fantastic CTO and technical team.



EHAB is mitigating weather risk in the construction industry. At what point did you realize that you should focus on that problem?
There are three main reasons why we chose to mitigate weather risk in the construction industry. Firstly, due to the climate crisis, weather risk is ever-increasing and unfortunately it's not going anywhere fast. Secondly, it's a problem that the construction industry has historically been pretty lousy at solving on its own. Thirdly, an infrastructure-driven recovery could offer a solution for economic growth after the global pandemic. That, combined with booming populations, means that the amount, and scale, of infrastructure that we build is only going to increase.

So we realized that the future construction industry faces this dual problem - a lot more infrastructure, a lot worse weather and no solution!



EHAB is using a very specific type of technology - DLT. Why is that important when fighting weather risk?
The weather risk issue is one that affects two parties - a client and a contractor. They have some sort of agreement as to how they're going to share that risk. For example, if there is a heavy rain event, the client is supposed to pay the contractor some sort of compensation.

But both parties might have different sources of information, or they might interpret that contract in different ways. As a result, when there's large amounts of money on the line it's hard to find an agreement, which can often result in dispute, or more likely the contractor forgoing payment in the first place..

So we set out to create a system where the agreement is made upfront. If adverse weather conditions occur, then the outcome is already laid out and agreed. DLT enables us to do this, creating more certainty for both parties.



Where are you in your product journey?
We've built four tools, all of which are now moving into paid pilots. We've been lucky enough to work with a number of big clients, so we're at the stage where we can have a lot more meaningful conversations with them about how our product works as a solution.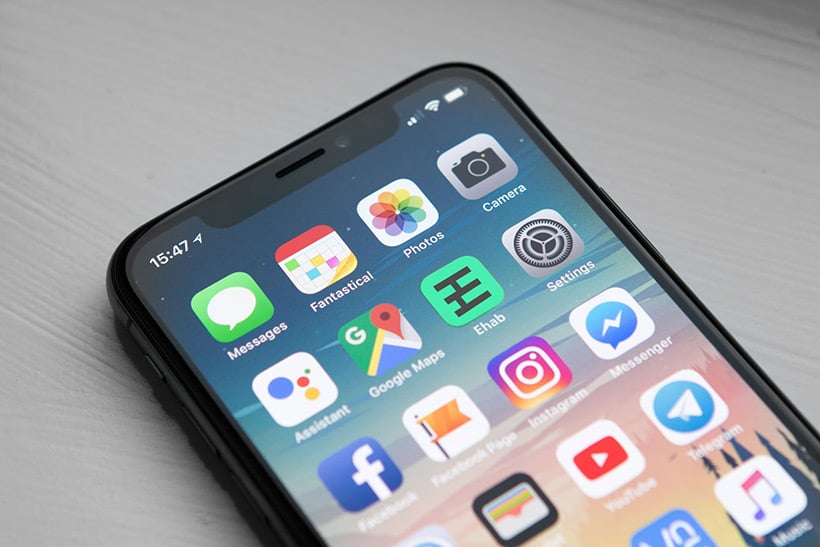 How did you find those big first clients?
The Innovate UK grant, part of the Transforming Construction Challenge, has been invaluable - we probably wouldn't exist without it, and certainly we wouldn't have these clients without it.

In terms of winning your first client, do your research! You have to genuinely know that the client is facing the problem that you're solving. We have only been able to work with these clients because for a whole year we have been diving deep into the issues of weather risk. We've spoken to hundreds of people within these organizations, at every level, and even then we could have spoken to more.




OK, so I've spoken to one hundred people and there are one hundred problems that I could build a product to solve. How do I choose?
It's the difference between a "nice to have" and a "need to have". Ask how critical to that business's operation is that problem? Especially in construction, there are innumerable "nice to haves" but we had to focus on what was needed, not only now, but five to ten years ago!

To choose a focus for your product you need to speak with the commercial people in the organization who have an oversight of the money side of things. Various people within the organization will see their day to day, but it's only the commercial team that will see the problems that are really affecting their bottom line. You need to get that Commercial Director, or whoever it is, to say "yes, this is really useful", because ultimately they will be the buyer. That's when you know what to focus on.




If you were building your product from scratch again, is there anything that you would have done differently?
We were lucky because the whole point of the Innovate UK grant was to build products in an innovative way. We had a constant iteration cycle of speaking with loads of different people from various organizations. Once we had identified the problems we wanted to solve, we then started building four separate products simultaneously.

We could have tested more products before jumping in and building them. We had to do a bit of redesigning and redeveloping - but we still gained a huge amount of valuable insights from doing that!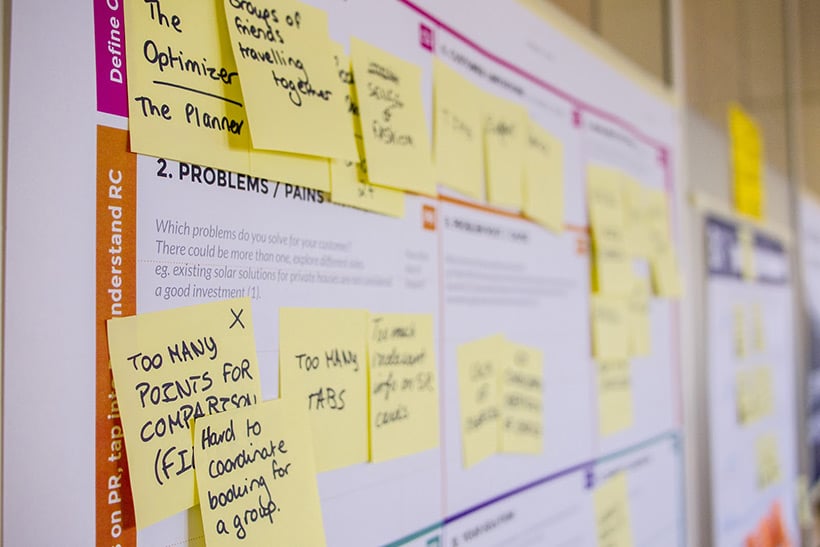 How did you hire your internal technical team?
We're now a team of five. Marie, Dan and Chris have been the foot soldiers in developing the various products. Technical hires are incredibly difficult. We didn't have the money to use recruiters, so it took my CTO and I two full months of using free websites and platforms, relying on their data to find the right candidates.

Our first step was to make sure the candidates had the kind of cultural fit that we were looking for - incredibly independent, eager to learn and be entrepreneurs within themselves. We knew that we needed our team to be dynamic, be OK with taking lots of risks, throwing products away and starting from scratch along the line.

Then came the questions around how technically proficient they were. We did a number of exercises we borrowed from the Google hiring guide which encouraged people to talk about their software development process.




What's next for EHAB?
It's a really exciting time because all of the clients that we have worked with over the course of the Innovate UK grant want to continue. That's huge validation for us.

It's going to be a juggling act. When do we hire people whilst working flat out on developing the technology? We may also begin fundraising again - so there's plenty going on!




What has been the biggest lesson that you've learnt in building your product?
When you start having conversations with potential customers, start building in Figma, or another wireframing tool. Make very simple wireframes to map out your product ideas. Don't get past the stage of simple line drawn sketches before you have pretty definitive answers from the people that you're speaking to that this is a good design, because it's much easier to change at that stage than later when you've spent two months coding something!




Key takeaways:
Finding your first client is directly related to a great product-market fit. Speak to as many people as possible to help identify this - especially those in commercial teams.


Hiring tech talent internally takes time, but finding the right hire is worth the wait. Make allowances, and take advantage of free websites and platforms if a recruiter would stretch the budget.


Don't start coding until you have validated your product. Stick to wireframes until you know exactly what you want to build based on early feedback.

This interview first appeared on Tivix.com. Tivix is a software development agency specializing in django, react and front-end web development headquartered in San Francisco (clients include Apple, UNICEF, Tesla).