Introduction
EHAB's Contribution to the C-Tech Club's Initiative

Josh Graham, the CEO of EHAB, had the privilege of being present for the launch of the C-Tech Club's 'Catalogue of Construction Technology Types' on March 29, 2023 at the Institution of Civil Engineers. This initiative is an impressive collaboration of global construction technology startup leaders.
"I am proud to say that EHAB was among the contributors to this fundamental work, representing categories 7 - Programme Optimisation, and 31 - Insurance & Risk Management."
The Vision

This Catalogue serves as a vital resource, providing clarity and depth to the concept of 'construction technology.' It encapsulates all innovative tools, machinery, modifications, software, and elements that enhance construction methods, drawing from the definition proposed by the US Construction Industry Institute.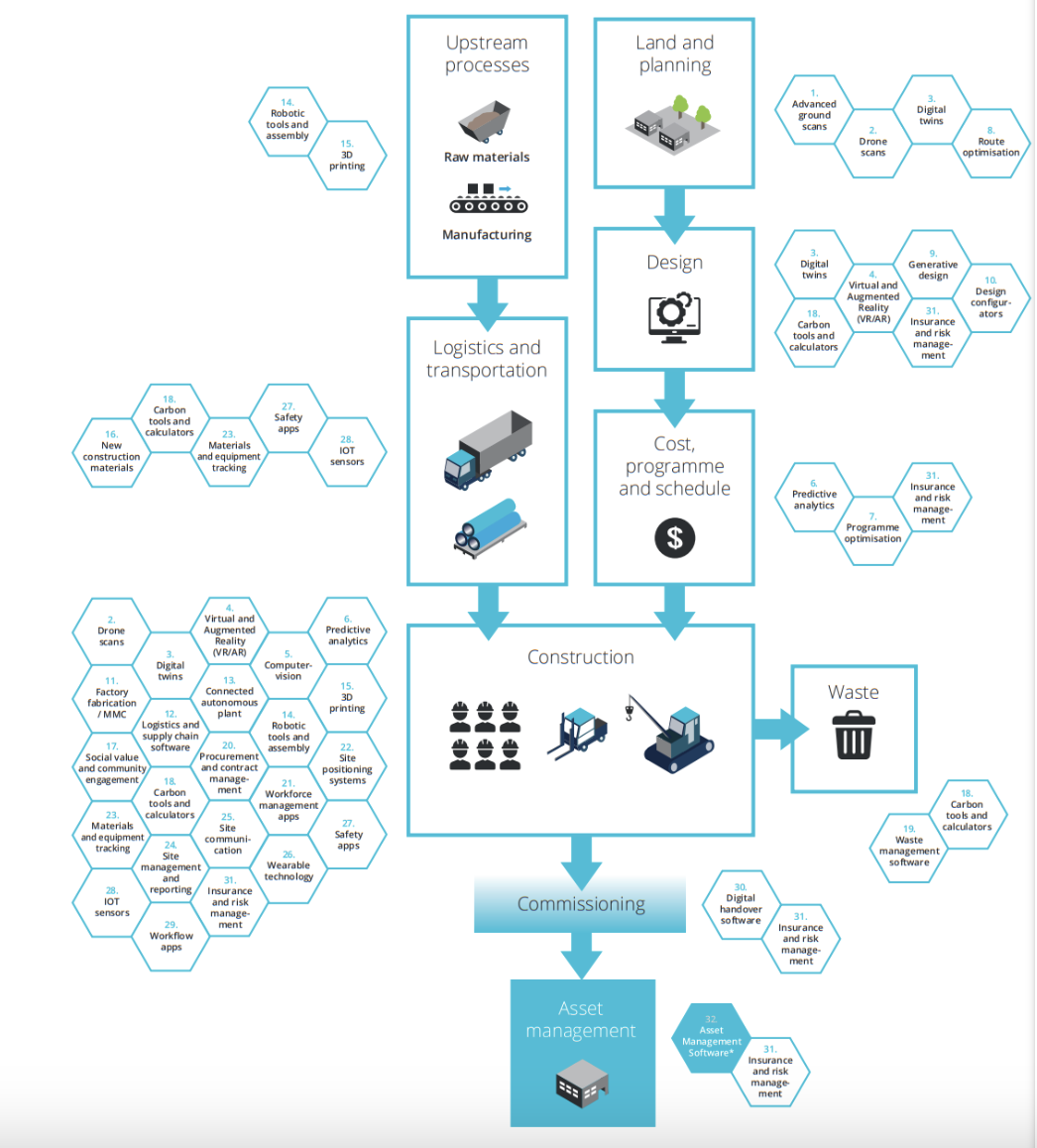 Exploring 'Construction 2.0'
One of the notable accomplishments of this project is its comprehensive categorisation of construction technology, ranging from drone scans and wearable technology to new procurement platforms. The Catalogue presents detailed descriptions and key examples for each category, underscoring the extensive innovation and talent that are driving 'Construction 2.0.'
The Value of Continuous Dialogue

The rapidly evolving nature of construction technology necessitates regular updates to this Catalogue, and the C-Tech Club encourages continued feedback and contributions. At EHAB, we echo this sentiment and invite all stakeholders to join this ongoing conversation about technology's role in the future of construction.
CRH Ventures: Fuelling Progress

CRH Ventures, the venture capital unit of CRH, deserves credit for sponsoring this project. Their support has helped stimulate a much-needed dialogue and further the industry's understanding of construction technology.
Catalogue as Navigation Aid
The value of this Catalogue is underscored by its functional taxonomy of construction technology, which will enable construction firms of all sizes to navigate the field more efficiently. The Catalogue breaks down the extensive array of technologies into clearly defined categories, facilitating the process of finding suitable solutions for specific needs.
Leveraging the Catalogue for Growth

Whether it's improving on-site safety, streamlining project management, or deploying automated processes, companies can use this resource to identify the right technology and learn about the leading innovations in their chosen category. This taxonomy is particularly beneficial to smaller firms who might not have the resources for broad research, offering them a concise overview of relevant technologies. For larger corporations, the Catalogue serves as a tool to keep abreast of the industry's latest developments and explore new opportunities for growth.
Strategic Decision-Making
In conclusion, this comprehensive and accessible roadmap of the construction technology landscape is a powerful asset for strategic decision-making. It's a significant step towards ensuring that construction companies can harness the potential of technology effectively and efficiently.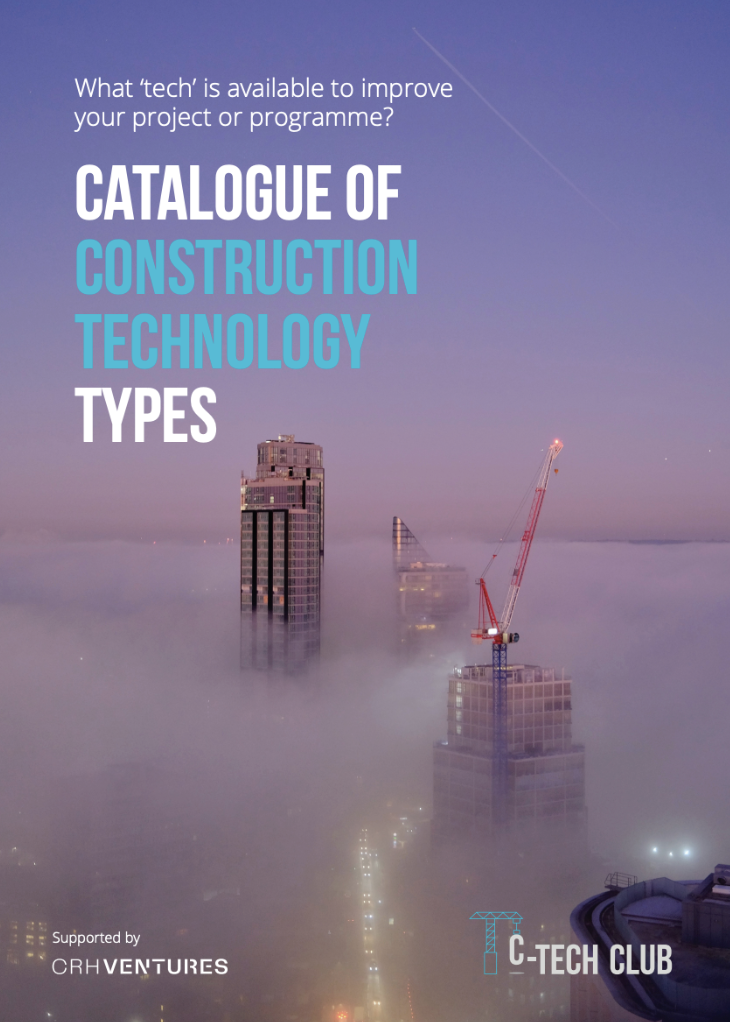 Interested to find out more?

C-Tech Club Webinars: These regular online events feature insightful discussions, expert panels, and presentations on various aspects of construction technology. They're a great way to keep abreast of industry trends and network with like-minded professionals.

EHAB Blog: At EHAB, we're committed to sharing our insights and experiences in the realm of weather risk management and construction technology. Our blog features articles, case studies, and reports that can help you understand our platform's impact and applications.
Read the Catalogue: If you haven't already, we encourage you to dive into the 'Catalogue of Construction Technology Types'. This comprehensive document is a one-stop resource for anyone wanting to understand the breadth and depth of tech solutions available in the construction industry.
You can access the latest version of the report here.
Is climate resilience important to you?
Climate resilience is becoming increasingly important for construction projects. Extreme weather events are becoming more frequent and severe, and they can have a devastating impact on construction sites. That's why it's essential to have a weather risk management platform that can help you mitigate the risks of climate change.
At EHAB, we believe that everyone should have access to the tools they need to build resilient construction projects. That's why we're offering our freemium version to everyone. Sign up today and start building a more climate-resilient future.
You can access our new freemium product here.